Ever since the beginning of Mila.Vert, our main quest has been to join sustainability and the highest level of quality. We now see that these two go hand in hand, but they are not alone. Along the way, they are joined by dedication, passion and innovation as well as the expertise of traditional craftsmanship. When it comes to knitwear, we had always known we wanted to include it in our collections. But how to make it different? And how to make it better? The answer is simple and it lies in finding just the right material – organic cotton.
It all begins with organic cotton …
The main reason why we love our sustainable organic cotton knitwear is simple – it is friendly towards everyone and everything: the environment, the people who produce it and work with it, and to people who wear and use it. It's also vegan and animal-friendly – yet another plus. Balanced, healthy ecosystems, improved social and economic circumstances for farmers and production workers, traceability and ecological and social sustainability are just some of the benefits of organic cotton. But this isn't everything.
Organic cotton is the solid and unyielding base of everything we do – except it is actually everything but solid and unyielding itself. The versatility and universality of organic cotton keeps surprising and inspiring us. The looks and feels of cotton fabrics are infinite and they all depend on how the cotton yarn is spun or woven. This is where Jakopina Studio comes into play.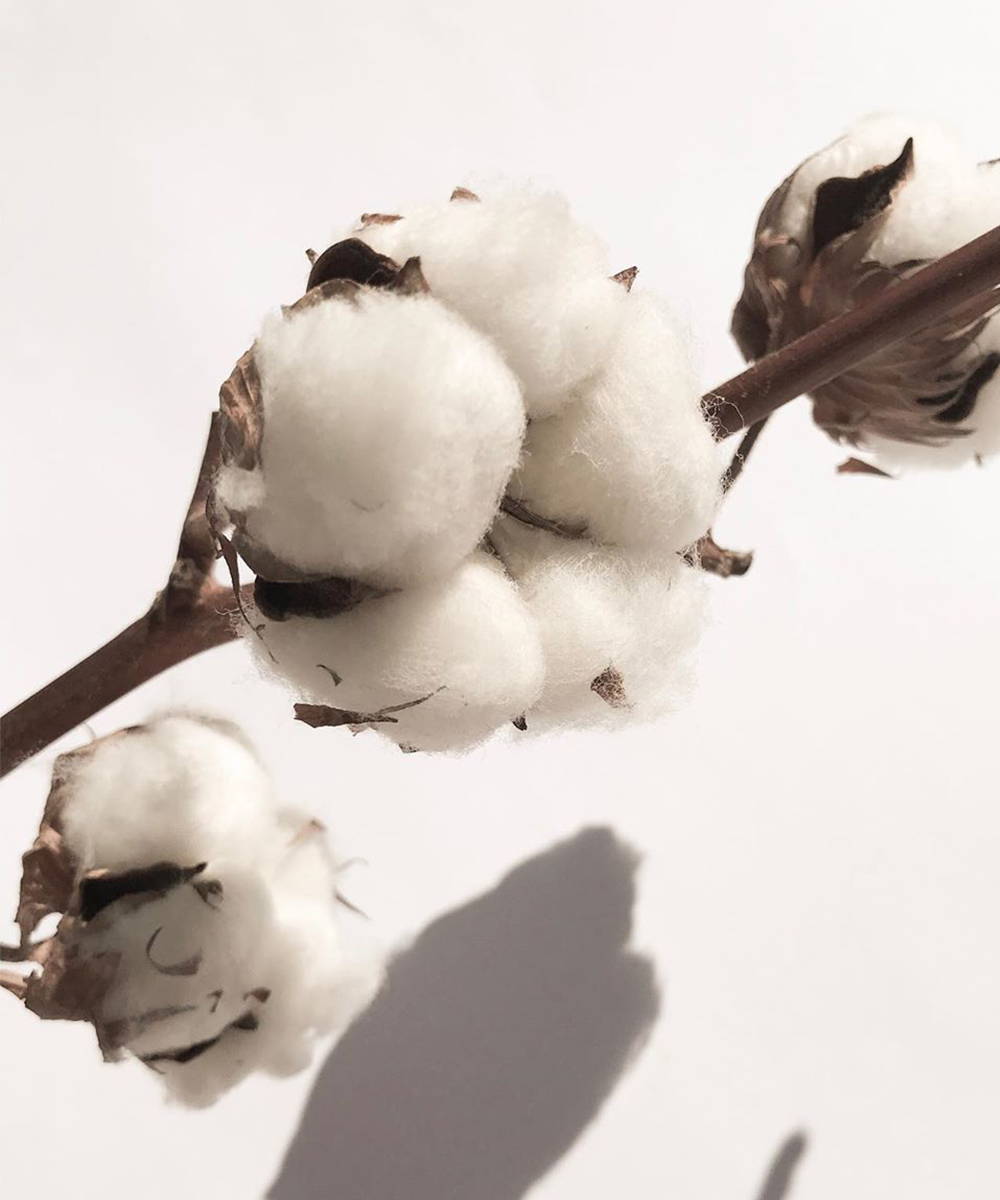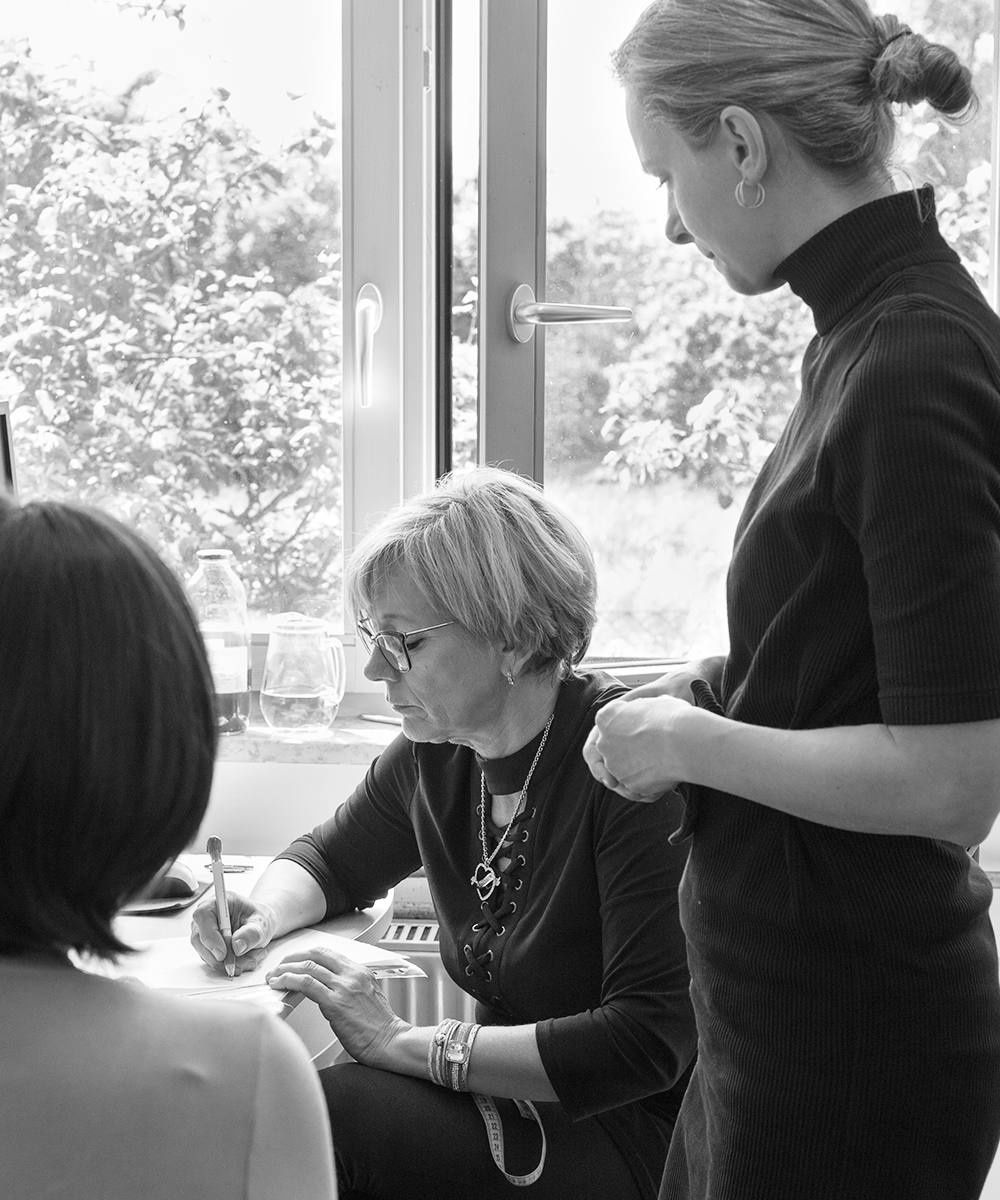 … and continues with Jakopina Studio.
Jakopina Studio is a family-owned company based a half an hour's drive away from Mila.Vert's studio. They have been excelling at their work for over 90 years, proving that knitwear has always been – and always will be – relevant and sought after. The owners of Jakopina Studio are three sisters, Mateja, Darja and Mija. The location of the studio, which is based in Cerklje, is surrounded by the Slovenian countryside and this is just another reason why we love visiting them.
Jakopina's work joins together traditional spinning techniques and the benefits of modern technology; the softness of organic cotton spun in the traditional manner of knitwear-making is simply unparalleled. That's why Tina, the founder and designer of Mila.Vert, comes up with original design ideas every season and makes them come to life with Jakopina's help. It is their expertise and technical knowledge that allows us to create new styles and patterns, and continuously grow our vegan knitwear range.

Our premium knitted must-haves are crafted from 100% organic cotton from ethical production
The spring–summer styles are airier and just perfect for transitional dressing. Including an ethereal knitted dress, sleeveless knitted top and a cosy long cardigan, the range encompasses three timeless neutral colours. Thanks to the lightness of organic cotton and a less thick knitting style, the summer knitwear is comfortable to wear on warmer days while still providing just the right amount of snugness.
Our autumn–winter knitwear range includes cosy pullovers and knitted dresses, versatile scarves and hats – everything you might need to wrap yourself in when it's cold outside. All made from the same organic cotton yarn in different colours that go together beautifully, the options to layer the pieces in different ways are simply endless.
"The dress is so beautiful, classy and the quality! Wow."
"The dress is perfect! Beautiful colour and very good quality. Sits well, comfortable to wear and it feels soft on skin. I took my normal size. I love it!"
"Mila.Vert, I'm deeply in love in your products!"
"As a model and a fashion lover, I'm happy to support sustainability in the fashion world."
Start your personalised shopping experience and receive Mila.Vert's top 5 pieces selected just for you.
---