Thank you for supporting our ethical fashion brand. Just like you, we believe in the benefits of a transparent supply chain, sustainable materials of the highest quality and a fairly paid local production.
To express our gratitude for your trust and continuous support, we have prepared some very special treats for you.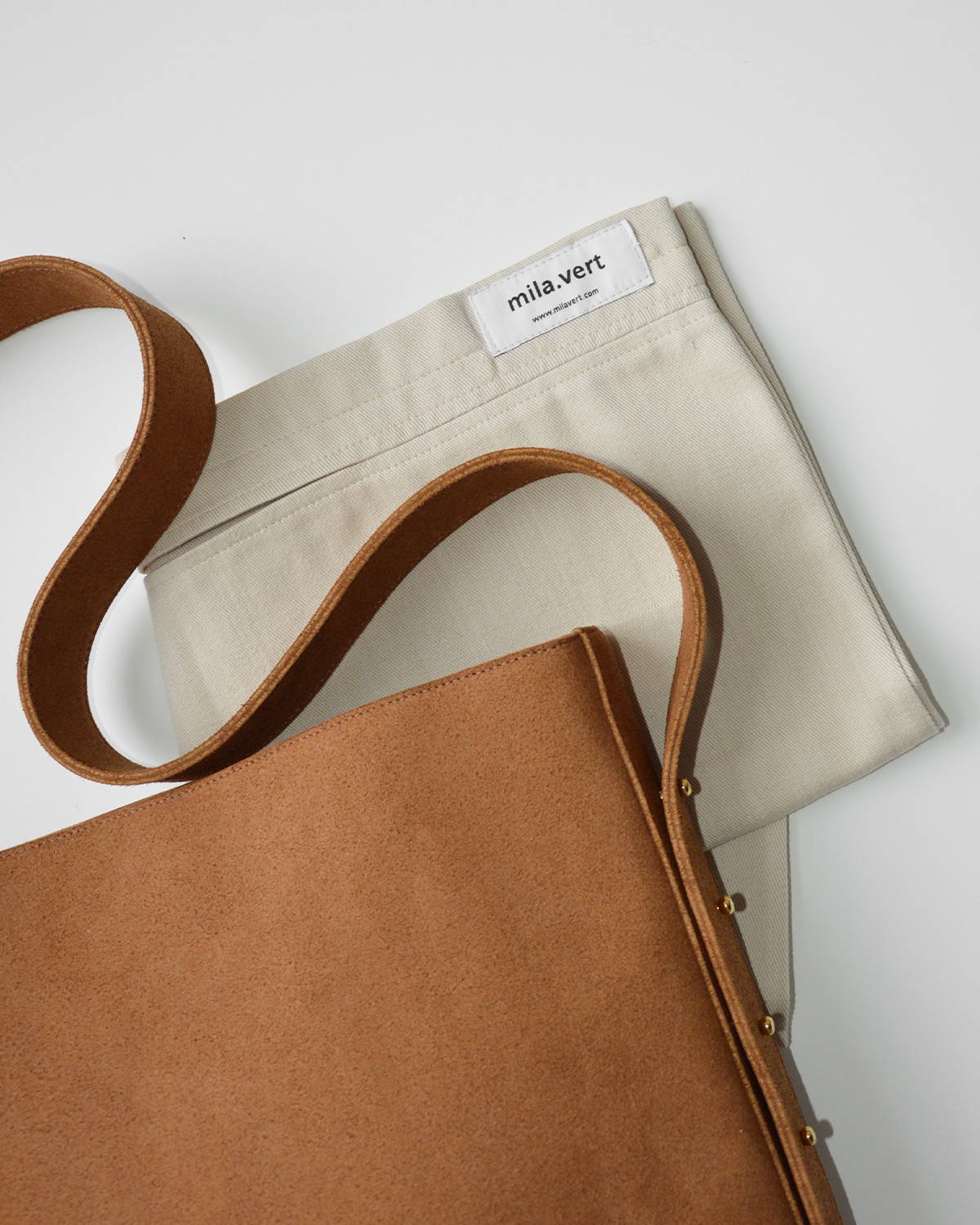 As an alternative to plastic packaging and to make sure your order arrive to you safely, we designed reusable bags made from our left-over organic fabrics. Whether you use them for food shopping or for keeping everything organised at home and when travelling, these will surely become your sustainable everyday companions.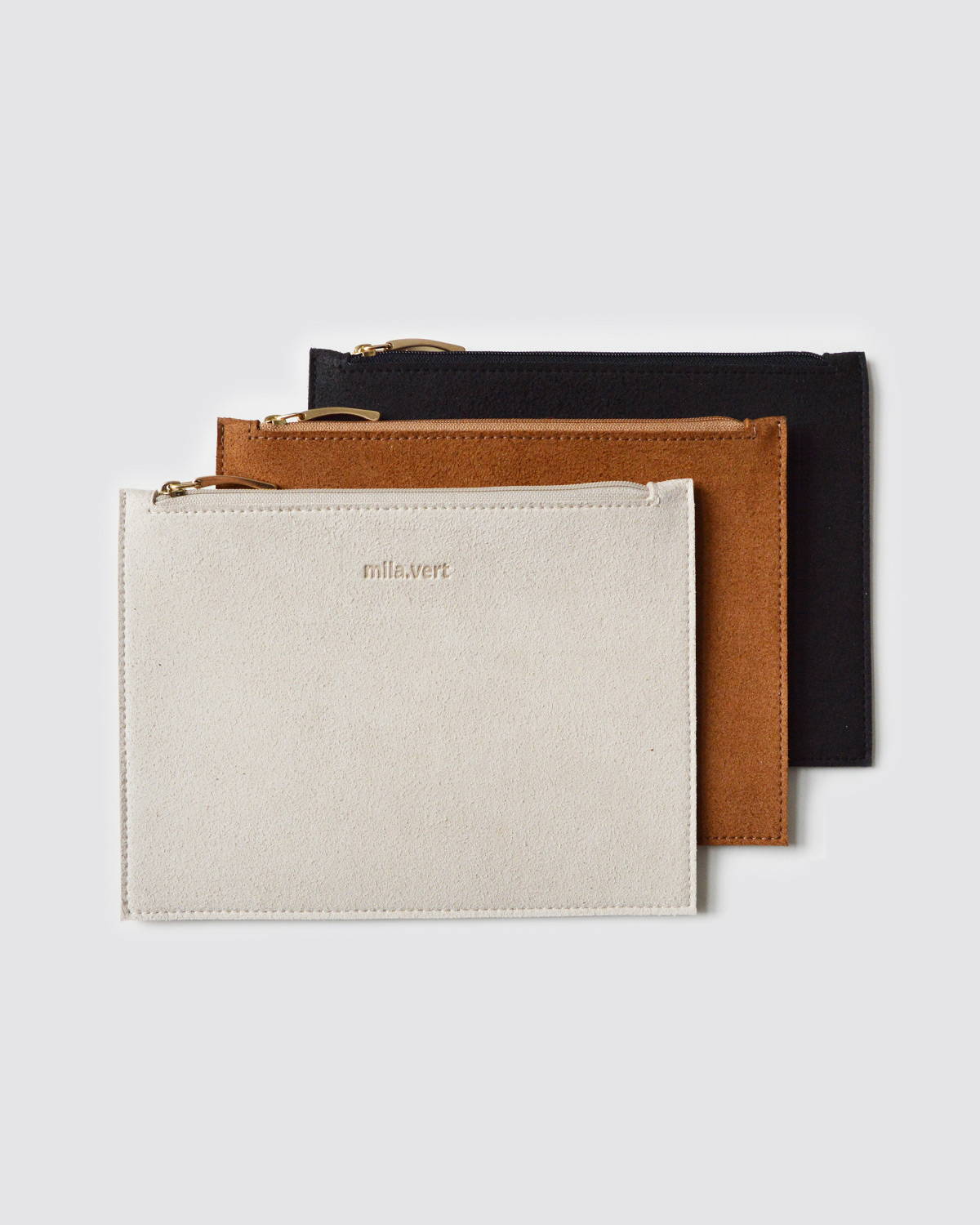 Made from 100% recycled polyester from waste plastics, the faux suede, multi-purpose Zipper bag can be used for numerous purposes. As a clutch for your everyday must-haves, makeup essentials or as a pencil case – the decision is yours.
When your cart amounts to 300 € or more, the colour of the zipper bag may be chosen at checkout.
Start your personalised shopping experience and receive Mila.Vert's top 5 pieces selected just for you.